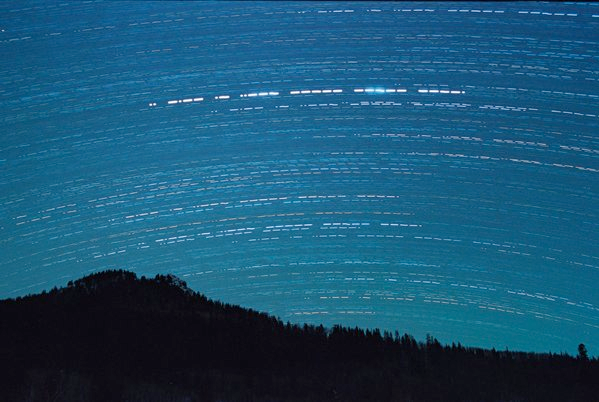 The intergalactic & astronautic corporation "Quark Nova" , regrets to inform you that the scheduled routes for tomorrow Tuesday 31 August 2010, to Crab Nebula, Horsehead Orion and Andromeda M31 are overdue because of a massive supernova explosion at Pleiades greater area.
Furthermore, the local service between Aldebaran and Betelguese will be suspended due to technical problems that came up with the turbofan propelling nozzle.
Please accept our sincere apologies for any inconvenience these may cause.
(Okay, wandering is over.. travelling bk tmw and I already have a couple of small CW projects scheduled which I plan to present here. Wake me up when September ends :-)
Note: At the image above you can see a "StarKode" shot by Jimmy Westlake from Colorado. Genius !